Import and export tax rates for various gas products will be adjusted from New Year's Day
Views: 6 Author: Site Editor Publish Time: 2019-01-02 Origin: Site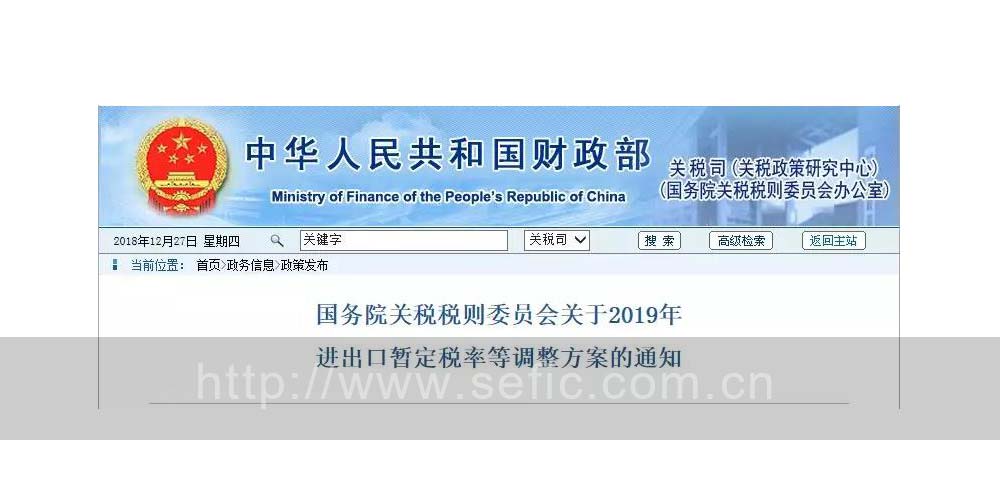 In order to implement the spirit of the internship in the opening ceremony of the opening ceremony of the first China International Import Expo, the Chairman of the Board of Directors of the People's Republic of China, the State Council's Customs Tariff Commission, reviewed and approved, and approved by the State Council, from January 1, 2019, to adjust some commodities. Import and export tariffs. It involves a variety of gas products, and here we have sorted out the specific names for reference only:
Oxygen, nitrogen, argon, ammonia, fluorine, carbon dioxide, other rare gases, phosphorus oxychloride, phosgene, hydrogen chloride tax rate adjusted from 5% to 0
The octafluoroisobutylene (C4F8), electronic grade hydrofluoric acid, liquid air, compressed air tax rate was adjusted from 5.5% to 0.
Nitrogen trifluoride (NF3) tax rate is adjusted from 5% to 3.6%
Hydrogen selenide (H2Se), hydrogen tax rate adjusted from 5% to 2.7%
Propane tax rate adjusted from 5% to 1%
The acetylene (C2H2) tax rate is adjusted from 2% to 1.6%
Ethylene, propylene, propane, 1,3-butadiene (C4H6) tax rate adjusted from 2% to 1%
(From:igchina)